Launch of our first certification
You've spoken, we've listened.
After much research and feedback from our members DEF CON 864 is pleased to announce the release of its first certification.
Certified in Ai-minded Pentesting, Risk Investigation and L33t Forensic Operator Of Lulz Specialist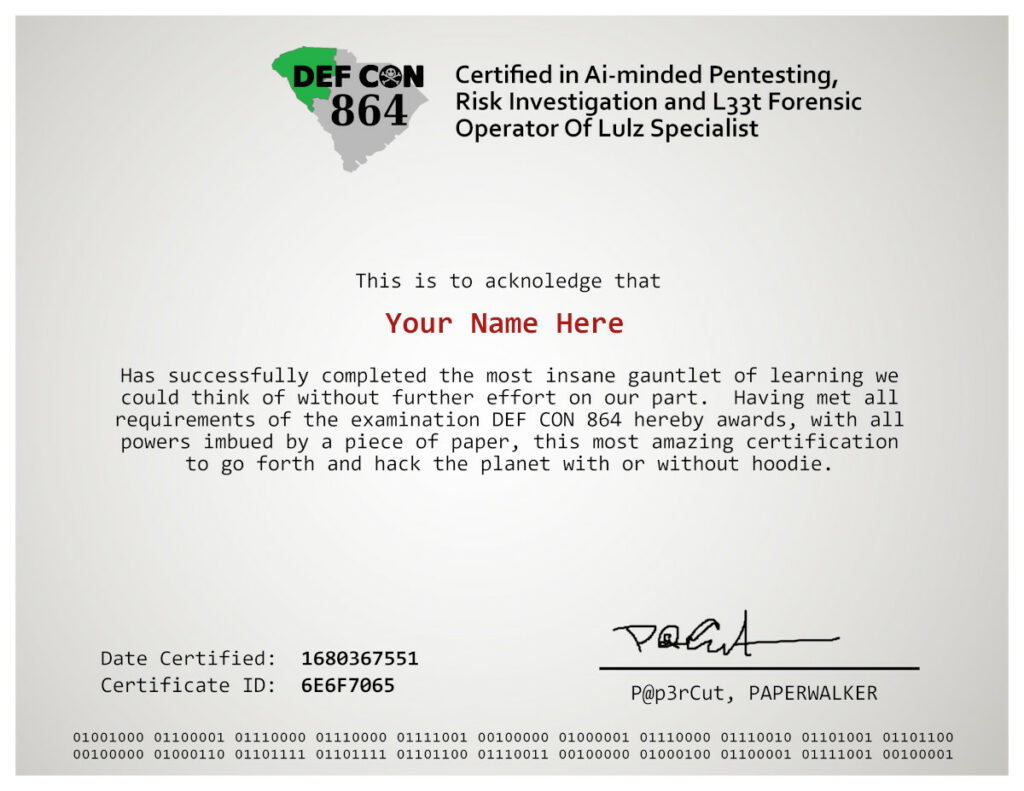 We believe this will be the defining certification for a generation of InfoSec professionals who print certifications.
There are two steps to achieve this certification, complete the training course and pass the examination. The training course is priced at a reasonable $9,999. Our trainers are aware of some of the best trainers in the world. The course content is delivered in multiple formats to fit your individual learning style. Choose from 4,281 text files, 62 LP records, or as an illustrated flip book delivered in a literal legal box of printed paper. Each exam attempt costs $3,000 and consists of 42 micro tasks, each proctored and lasting no more than 25 minutes each. The micro tasks are randomly assigned so you'll need to always be ready to spring into action when the proctor calls.
Maintaining the certification status is easy for those 1337 enough to pass this grueling examination. Simply pay the quarterly maintenance fee of $500 and post a positive statement about the certification every single month on any one of our chosen social media platforms.